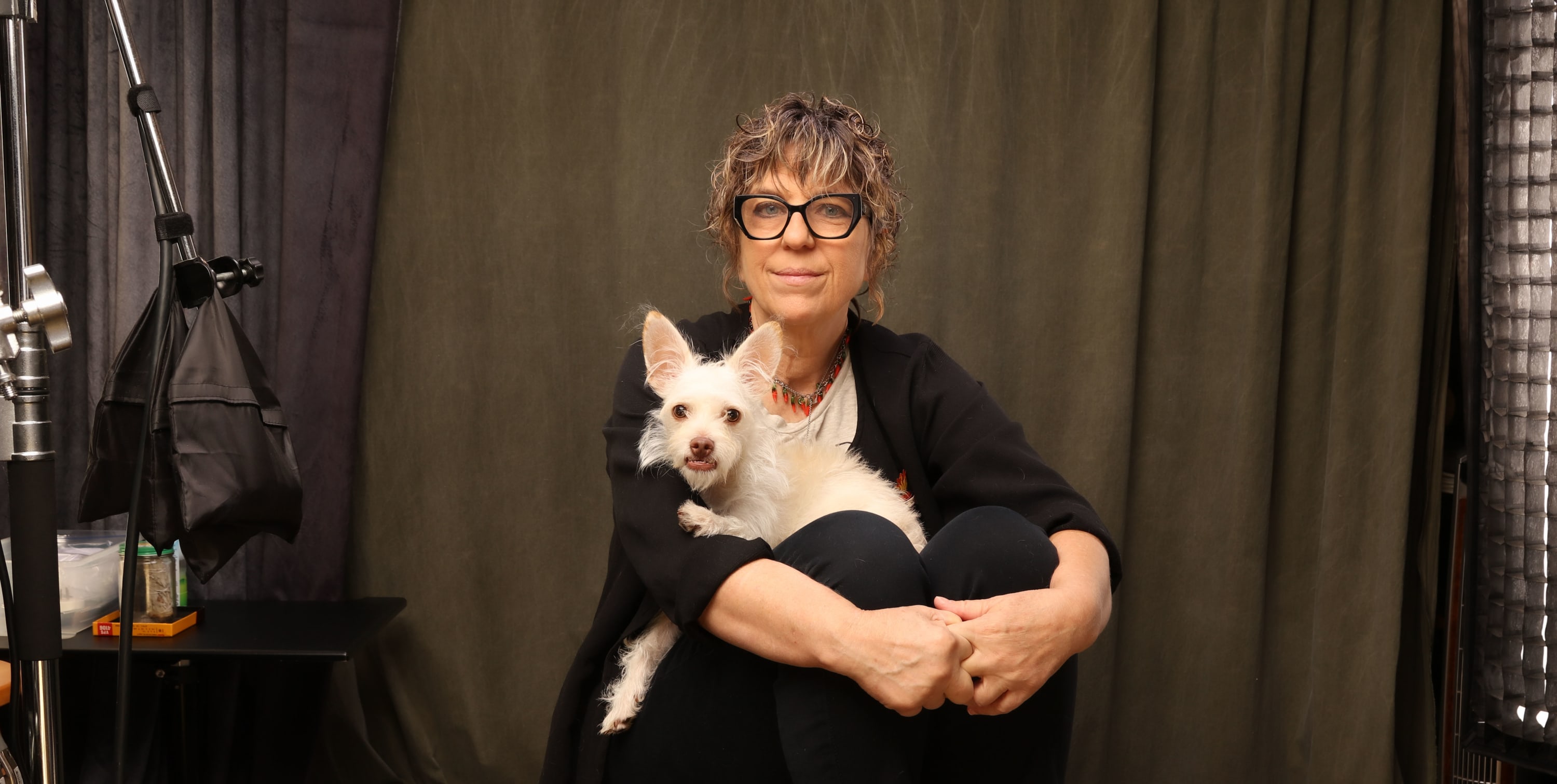 Sarah Stone is a North American self-described "Contemporary Pop-Folk" painter. Her artworks incorporate outsider influences, ancestral memories, mythic symbols and dreams to reflect upon life, nature and being human. She works primarily in acrylics on wood or polyester mural fabric, often adding three dimensional, collage and mixed media elements.
Largely self-taught in painting, Sarah studied illustration and animation at Philadelphia's University of the Arts before relocating to LA. There she discovered the Venice studios of Roger Corman where she worked as a prop maker, animator, and set muralist. This began a lengthy career designing for film and theater productions, laying the foundation for her current multi-disciplinary art practice
Her work has been featured in many publications including Unpsychology Magazine, iō Literary Journal, Art Muzeo Magazine and others. She has also exhibited in galleries across the US, including Ghost Gallery, Seattle; La Luz de Jesus Gallery, LA; Sylvia White Gallery, Agoura; Gabba Gallery, LA; the Ontario Museum of History and Art; San Luis Obispo Museum of Art; The Autry Museum; and Lancaster MOAH/Cedar.
She lives and works in a canyon in the Santa Susana Mountains where the cycles of nature provide daily inspiration. 
Every artwork starts with an idea. The ideas I'm most interested in visually developing reflect the interconnections between humans and nature.
The most pressing concern in our time is climate change, which stems from pollution, which stems from lack of empathy for other living things. The underlying theme of my artworks is transformation, as actual metamorphosis and as metaphor for evolving how we see ourselves in relation to other lives on our shared planet.
My inspirations are rooted in biological studies, dream psychology, traditional mythologies, and folk/outsider arts. I paint with mixed acrylic media on wood or synthetic paper, connecting ancestral mark-making and cultural storytelling to the sensibilities and aesthetics of modern living. I call this style, "contemporary pop folk art."
I am drawn to subjects that have both light and dark characteristics. Energetic, discordant colors and lines surrounding central figures could represent destructive chaos, or ecstatic life-force. Both can be true. I make art to express the many feelings I have about being alive in this breathtaking, terrifying, Anthropocene moment.