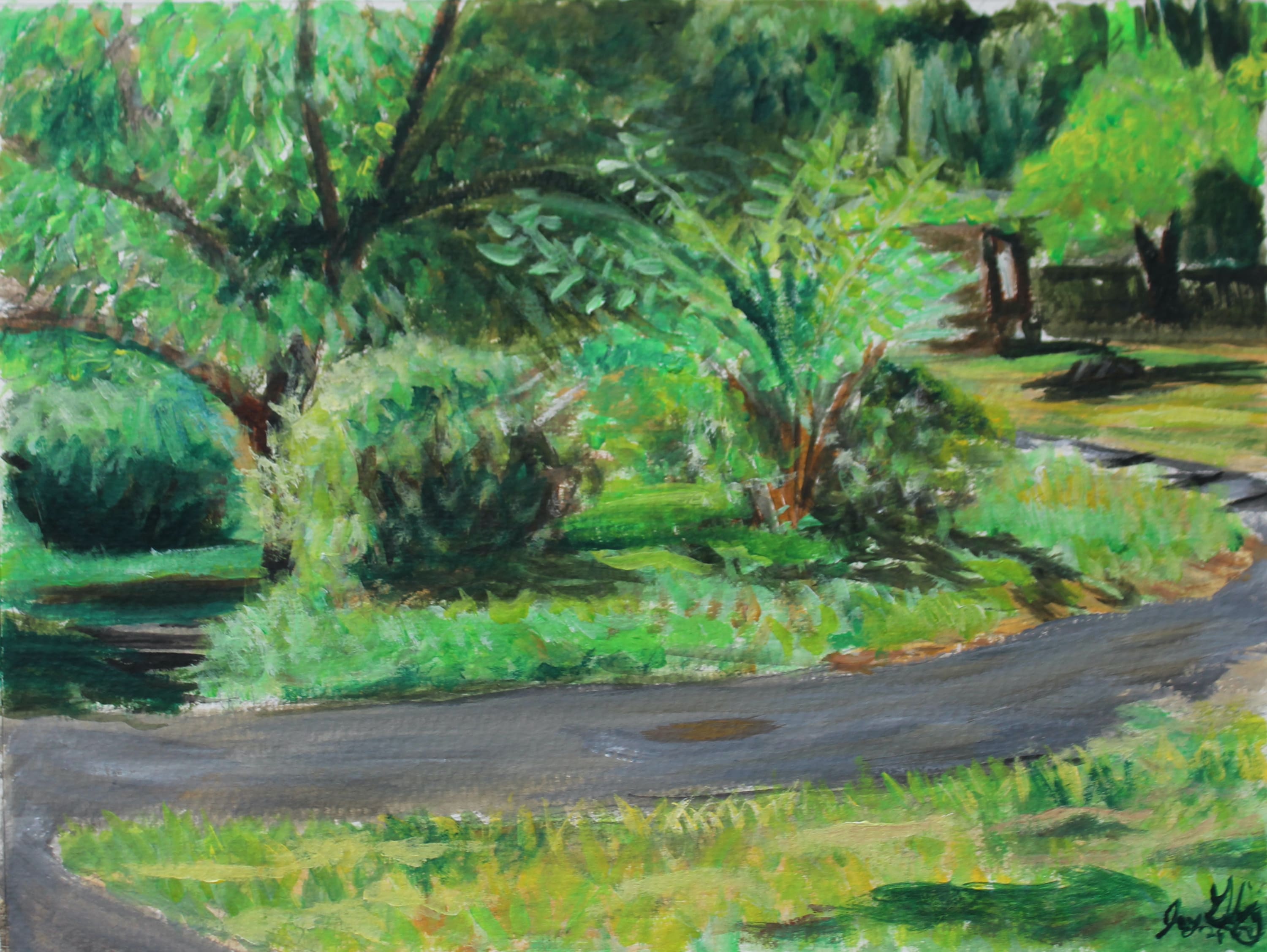 Jay Golding creates representational paintings and works on paper that are influenced by his travels, lineage, friends, relatives and tribal interests. Working with a variety of mediums that span acrylic, oil paint, pencils, pen and collage, Golding's work encourages viewers to see through the eyes of another by highlighting the emotions of his subjects through the use of vibrant colors and detailed linework. 
In late 2019, Jay adopted the alias "Kwame" shortly after returning to the US from a visit to Ghana. As Kwame, his work expands on his indigenous narratives, speaking directly to the global craftsmanship, ancient myths and division between tribal cultures.
Jay studied Fine Arts at Kean University, majoring in Studio Arts with a concentration in Illustration.
Every person has a story influenced by their environment, upbringing, and life experiences. I create works that speak to the multitude of perspectives that different cultures have to offer - using acrylic, oil paint, pen/inks, pencils, collage and charcoal mediums to portray and highlight the emotions of friends, relatives, and indigenous/tribal groups. 
My paintings and illustrations are often a mix of expressionism and realism. I adopted the alias Kwame in 2019 after my trip to Ghana. The pseudonym is a representation of my inner child, often creating fictional characters that are at times a fusion of various indigenous groups. I do this to create a discourse around the division often seen between tribal groups globally. Though we all may come from different backgrounds and geographical locations, we all share the human experience.