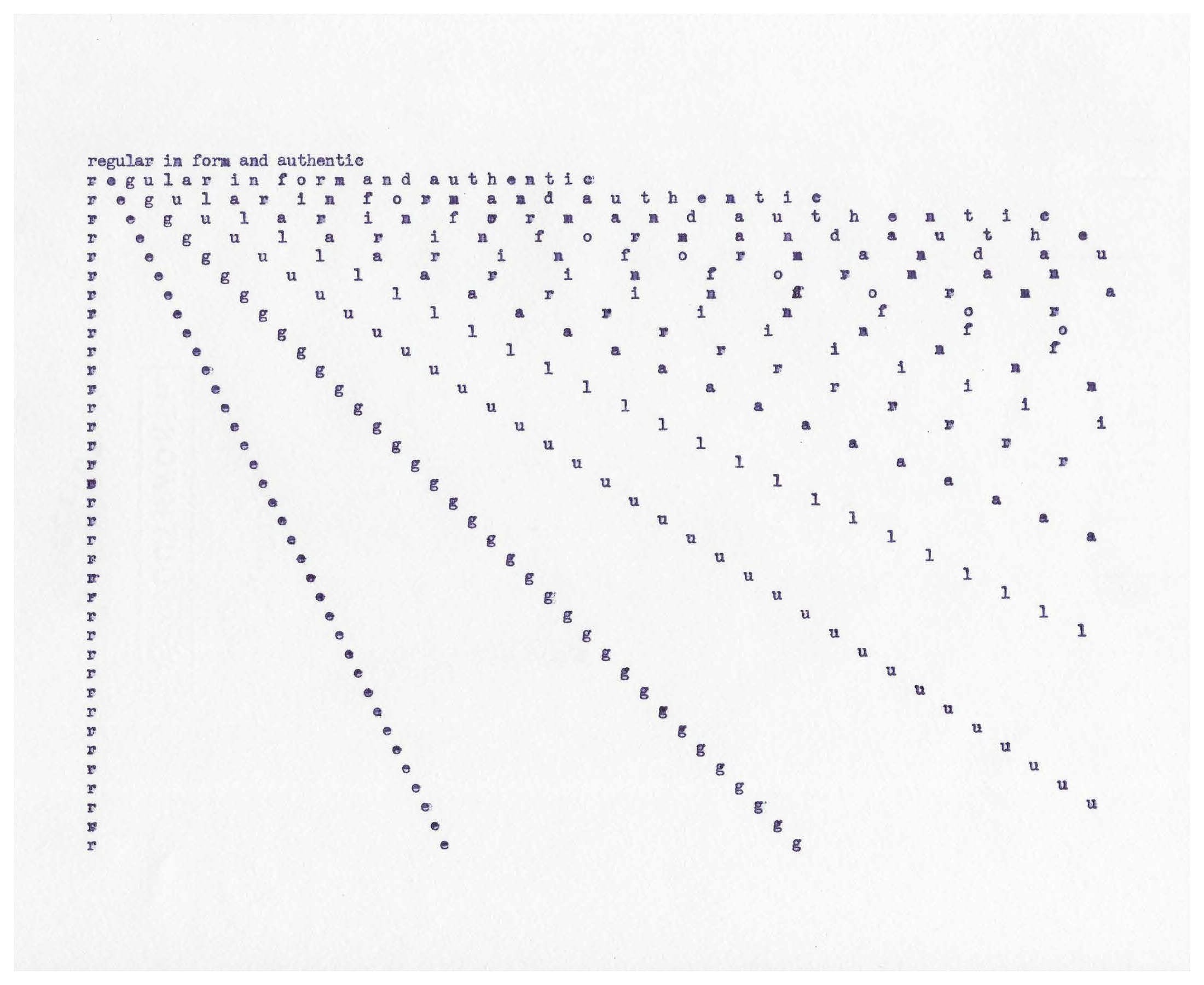 Chad Reynolds is a poet and visual artist from Oklahoma City, OK. He is the co-founder of Penny Candy Books, an independent book publisher that highlights diverse issues and life experiences in children's books. Reynolds was once an insurance broker and an English and composition teacher and adjunct professor. He holds a Master of Fine Arts in poetry from Emerson College in Boston, MA, and a BA in English and Medieval and Renaissance Studies from Washington and Lee University. He has published five chapbooks of poetry and co-founded Short Order Poems, a performance-art poetry experience that used typewriters to create poetry on demand for strangers. His typewriter art has been featured in magazines and journals in the U.S., Germany, and Denmark, and is held by private collectors in three different continents. 
In my work I explore the aesthetic possibilities of language via its symbols and marks. Language is primarily a tool we use to communicate, but if taken out of this utilitarian context, a language's letters, numbers, signs, and marks have graphic qualities that can serve as building blocks for visual art.
I use manual typewriters and ribbons with various ink colors to create works on paper and fabric. Sometimes I focus on the pictorial aspects of a single letter through patterns, other times I repeat words or phrases until new shapes emerge, and other times still I overlay punctuation to create scenes evocative of landscapes.
In my typewritten pieces I use language in different ways than I have as a poet, teacher, insurance broker, publisher, or conversationalist. I break it down into its component parts and rearrange these into new forms that supplement or replace old meanings with new ones.
The Sapir-Whorf Hypothesis suggests our native language determines the way we perceive the world. As a native English speaker, I know that a sentence's syntax is fundamental to its meaning, and that a rearranged syntax creates a different meaning. My typewriter art engages in linguistic rearrangements to alter viewers' perceptions of what language is for and how it can be used. Most of the typewriters I use to make my art have English alphabets, but I also use ones with Arabic, Cyrillic, and Greek alphabets, giving me new symbols, new understandings, new possibilities to pursue.