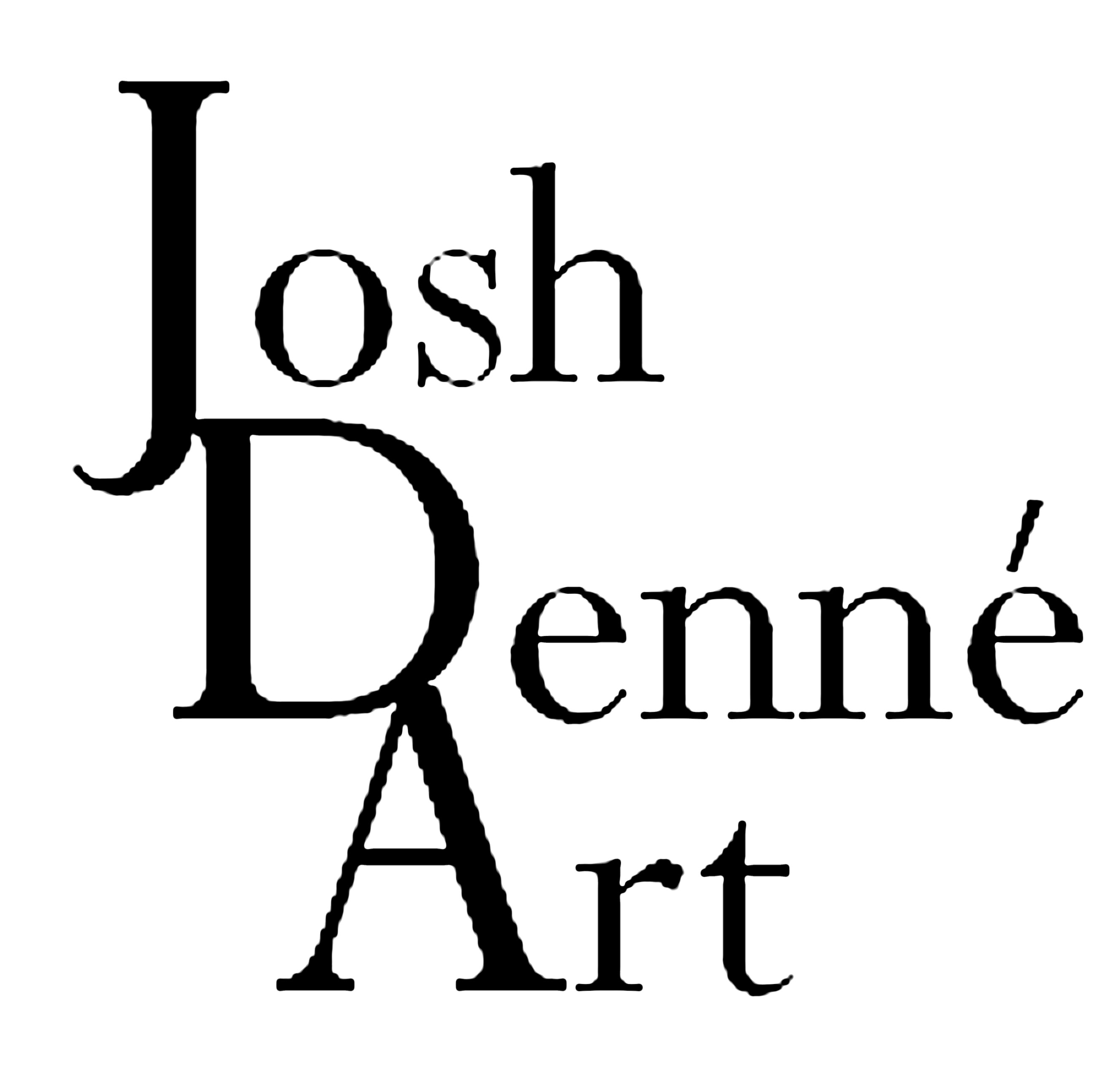 Please, also visit my primary website: http://joshdenne.art/.
Setting colors free on canvas is as exhilarating to me as art can be. I've painted hundreds of works and yet each one evolved into a finished piece at peace in its own uniqueness. 
All of the art works shown on these pages are one of a kind and yet kindred spirits.​​
With a BA in Studio Art and a BID in Industrial Design, I naturally tend to merge disciplines and technologies. That's probably why the medium of fluid acrylics was so appealing to me when I first came across examples of the art, and began to play with its interplay of color theory and chemistry.  
I was determined to "master" this alien concept, and paintings piled up around me as I got closer and closer to achieving results I liked. It took many months before I could claim even a tenuous control of the medium, with plenty of "I won't do that again" and "there's potential here if I tweak this" in the process. Artistically, the best results came when I learned to put more trust in the medium itself. Since then, it's been a constant source of amazement to me how using a similar palette and methodology can yield quite different results. This is what keeps me coming back for more, encouraging me to try new palettes and methodologies and techniques, pushing me to push the boundaries of the medium.
The experiments continue.
I discovered almost from the start that what people relate to in my work varies immensely from person to person: one friend never fails to find a bird lurking somewhere in the paint; another always sees landscapes, moonscapes or celestial vistas; another prefers to just allow her eyes to travel over the canvas following colors and textures - her "moment of Zen". 
Combining the inherent serendipity of fluid acrylics with the experience and expertise of the artist, Josh Denné produces canvases rich in pure color and texture - no two alike, endlessly varied, visually complex. The impact of his color palettes and depth is visceral.
Years of experimentation have honed a personal mixture of pigment, binders, chemical substances and procedures, including blown air and flame heat, that Josh continuously tweaks. "When I am painting, I'm not totally aware of all the possibilities before me. It is only after a sort of 'getting acquainted' period that I see what I have been about and then begin to coach gravity, flow, highlights and forms." 
His art is therefore ever evolving and yet curiously in harmony. Josh encourages you to discover images, meaning - or simple enjoyment - in his pure art.